COMPUTER SCIENCE AND ENGINEERING
We provide a high-quality science and engineering education within a liberal arts context to students from Egypt as well as from other countries. The aim is to produce generations of computing scientists and engineers who will be leaders in their profession. The pursuit of excellence is central to the department's mission, maintaining high standards of academic achievement, professional behavior and ethical conduct.
CSCE Welcomes Segway Loomo Robot
Segway Loomo Robot is the smartest most capable personal vehicle ever- with best-in-class powerful Segway-Ninebot mobility plus intel Realsense™ technology. Loomo is an open platform for engineers and designers to create the ultimate personal robot by building robot applications and accessories.

By using the Software Development Kit (SDK), students can control the base assembly and robot head at a proper abstraction level. Students can access the sensor data including aligned RGB-Depth images from Intel's RealSense camera, poses from Inertial Measurement Unit (IMU), as well as built-in perception functions such as mic-array-based voice recognition. Loomo features make it a great research platform for autonomous driving, computer vision, and machine learning.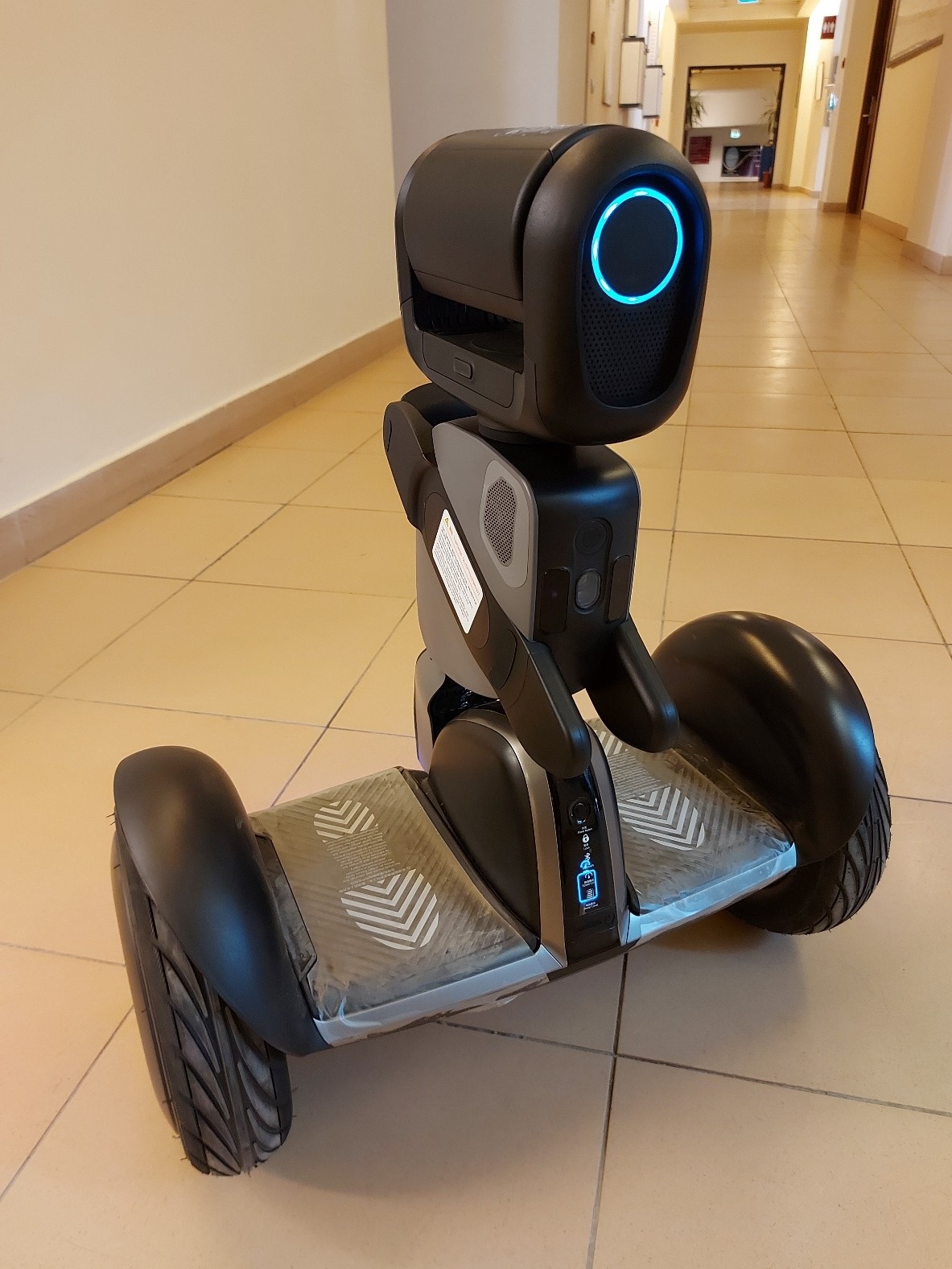 Dr. Tamer ElBatt, Professor and Graduate Program Director is announced Vice Chairman of IEEE Egypt. Read more.

An Electronic Design Automation (EDA) tool co-built by undergraduate students Mohamed Gaber, Manar Abdelatty, and Associate Professor Mohamed Shalan was voted fourth best EDA tool in the 38th IEEE ACM International Conference on Computer Aided Design. The tool name is FAULT.
Associate Professor

Mohamed Shalan

and undergraduate students

Habiba Bassem

and

Manar Abdelatty

won fifth place in the

CADathlon19

at ICCAD. Both received grants from ICCAD to partially support their travel. This is an ACM Special Interest Group on Design Automation event.