About
About
The Department of Construction Engineering (CENG) was established in 1987, as the Department of Construction Engineering, to fill a gap which emerged in the construction industry in Egypt and the region. In September 2007, the department became the Department of Construction and Architectural Engineering (CANG) as it started offering a major in architectural engineering as well as its original major in construction engineering.
The department has introduced a minor in architecture since 2003, which was joined by many construction engineering students as well as students from other departments. The interest in the minor and the need for qualified architectural engineers with strong IT capabilities lead to the introduction of the new major in architectural engineering. The Department of Construction Engineering has been offering a graduate program leading to an MSc degree in engineering in the various fields of construction engineering as well as environmental engineering.
Starting 2007, CANG has offered an MSc in construction engineering (thesis option), and a Master of Engineering in construction engineering (non-thesis option). In January 2016, the department regained its original name as the Department of Construction Engineering (CENG).
The undergraduate construction engineering program prepares the students to engage in challenging construction projects and be able to bridge the gap between the designer and the construction site with all its problems, limitations and/or potential. Our first class graduated in 1992. The successes of our alumni in the construction and other industries motivate us to stay on track and become even better.
Faculty members cover a wide spectrum of specializations related to construction engineering. This adds to the depth and comprehensiveness of the concentration courses offered by the department. The faculty members are highly active in research in the areas of construction management and technology, material and structural engineering, geotechnical engineering, water resources and environmental engineering.
 
The current mission of the Department of Construction Engineering is "To provide high-quality engineering education within a liberal arts context to students from Egypt and other countries. The aim is to prepare generations of engineers to excel as leaders in their professions. The pursuit of excellence is central to the department's mission, maintaining the highest standards of academic achievement, professional behavior and ethical conduct."

Within a few years of graduation, students of the construction engineering program will
demonstrate their responsibilities in one or more of the following roles:

Effectively apply, in a holistic manner, the fundamentals of science and engineering to pursue successful careers in the construction engineering profession.
Fully integrate the broad spectrum of construction engineering topics including its areas of concentration with other engineering disciplines.
Cope with and improve upon the evolving technologies of the construction industry.
Communicate effectively, work independently and as part of a team, and fit within multidisciplinary projects and multi-cultural environments.
Recognize and consider the impact of engineering solutions in a global and societal context with the ability to understand and respond to one another.
Engage in lifelong learning and develop their ability to pursue further studies.
Develop creative solutions to engineering problems, provide effective leadership and demonstrate a commitment to professional and ethical conduct.

Apply knowledge of basic mathematics, general chemistry and calculus-based physics to solving engineering problems.
Implement their acquired knowledge of engineering science to provide efficient solutions to engineering problems.
Design and conduct experiments in the areas of fluid mechanics, materials engineering, soil mechanics and hydraulics.
Analyze and interpret data using methodologies for validation of experimental results.
Design structures, foundations, highways, hydraulic and environmental systems.
Select appropriate construction materials, methods and equipment for projects.
Utilize design principles to interconnect components and synthesize assemblies and systems.
Perform cost estimates for projects, planning, scheduling, and project control for construction applications.
Assess legal and contractual situations as well as analyze the financial strengths and weaknesses of construction organizations.
Define overall needs and constraints of a system or a component including cost and safety aspects.
Organize, administer, and assure the quality of construction activities.
Function effectively both independently and in a teamwork environment.
Think critically, identify, formulate and solve construction engineering problems.
Realize the meaning and importance of professional ethics and values and how this relates to the construction practice. Recognize their responsibilities toward society and engage in community services.
Strive for quality and thoroughness in undertaken tasks.
Communicate effectively.
Interact successfully with their constituents.
Consider the impact of engineering solutions in a societal and global context
Engage in post-graduate studies and professional activities.
Use their liberal education to follow up on and engage in contemporary issues.
Use up-to-date information and communication technologies necessary for engineering research and professional practice.
Use modern techniques, skills and engineering tools in construction applications.
Program Accreditation
The construction engineering program is accredited by the Engineering Accreditation Commission of ABET.
ABET-accredited programs are recognized worldwide. Graduates of ABET-accredited engineering programs are eligible to register as professional engineers in many countries around the world, including the United States, Canada and Australia, after passing the required examinations.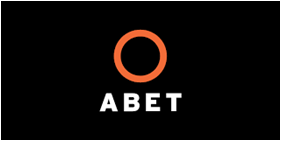 1987
Department Established
1992 
First Class Graduated
2007
Masters Program Offered