Research
Research
Overview
Water, Energy, and Food (WEF) challenges are three overlapping issues that have a multiplier effect. An  integrated approach to solving them is crucial for any country's sustainable development. Up until now, these issues have been dealt with separately. Integrating the study of these different, yet inseparable, issues into one coherent and interdisciplinary endeavour is key to producing lasting solutions towards building a sustainable nation. 
CARES focuses on research activities related to water, energy, and food while considering their interconnectedness, to develop urban agriculture solutions. A multitude of untapped non-conventional solutions is needed to bridge the gap between water scarcity and energy consumption for food production. The main challenges CARES research team is addressing are water scarcity, food security, and high energy consumption. That being said, CARES has three main research streams: 
Water desalination – addressing water scarcity

Advanced agriculture techniques (such as Aquaponics, Hydroponics and Recirculating Aquaculture Systems) – addressing food security 

Renewable Energy – addressing high energy consumption
CARES research and education facilities on the campus AUC New Cairo  include a desalination laboratory, solar energy-operated greenhouses, an aquaponics research laboratory, soil, and water laboratory, a permaculture garden, rooftop gardens, and an organic community garden. At these facilities, CARES team works with researchers, volunteers, trainees and students in educational, research, and community projects.
Research Projects
Highlights on Current Research
Moving from Forward Osmosis bench scale to pilot scale testing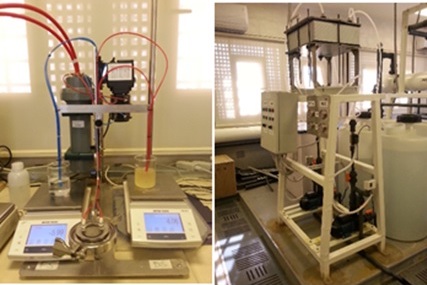 Adapting forward osmosis desalination to produce diluted hydroponics nutrients mixtures for food production is a promising plan to tackle Water, Energy and Food challenges in Egypt. Previous bench scale research suggested the use of the "Resh Florida California" hydroponic nutrient solution, which is suitable for the cultivation of lettuce and leafy greens, as a draw solution for Fertilizer Drawn Forward Osmosis. Currently, there is an ongoing research investigating the performance of the selected hydroponic nutrient solution as a potential draw solution for fertilizer drawn forward osmosis on pilot scale after its success on bench scale. CARES research team is pursuing using the produced water in fertigating lettuce using an actual hydroponic system to test its efficiency.
Integrated Agri-Aquaculture Systems (IAAS) Project
The concept of Integrating Aquaculture with Agriculture (IAA) is paramount towards holistic sustainable agriculture in semi-arid and arid areas. Also referred to as 'more crop per drop', the system uses on-farm synergy effects of both crop and fish production which ultimately leads to improved efficiency, increased productivity and higher income.
Investigating a Semi-Commercial Pilot Model for Sustainable Urban Agriculture
.
Developing Urban Agriculture solutions on the household or family level, rather than on a large scale, could be pivotal in the near future. This can be done through the Aquaponics and Aquaculture applications that are spreading nowadays adopting the notion of "Grow your Own Food". Aquaponics and Aquaculture are technologies that utilize an unconventional approach of fish and crop production. This is a three-year project funded by the AUC faculty research grant that commenced in March 2019.
Investigating the Effect of Plant Growth Regulators and Microbiota on Vegetable Growth
The investigation of the potential impact of using plant growth regulators to boost vegetable growth and productivity.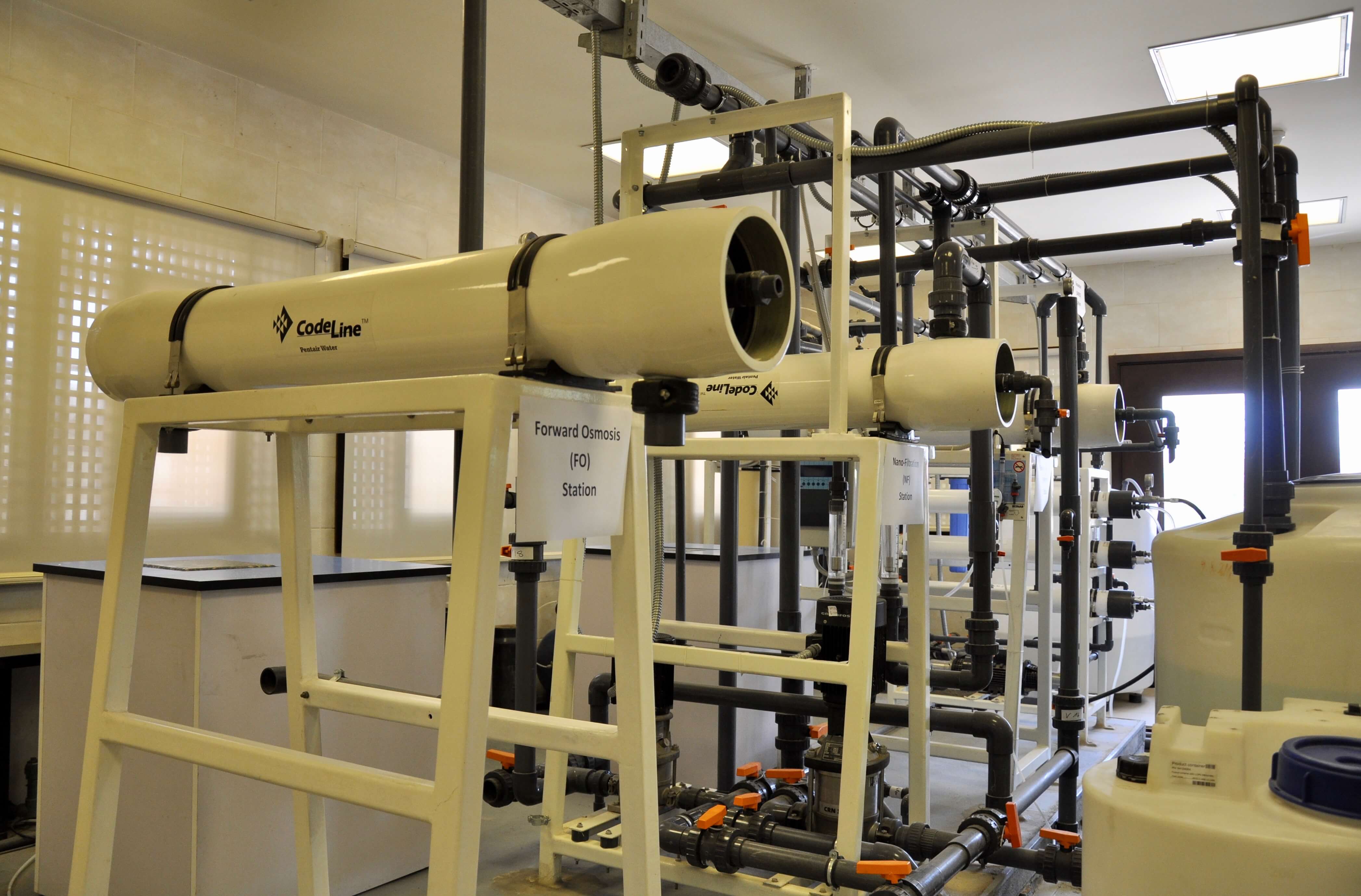 Egypt faces extreme water scarcity. Estimates have shown that temperatures will increase by up to 5 ̊C and rainfall will decrease by 20% by the end of this century. 85% of the total consumption in Egypt comes from irrigation for agriculture. In this arid country, saline water is far more abundant than freshwater, but this conversion process requires energy. Water and energy have always been related since energy is needed to treat and transport water and water is needed to grow crops. This is where the idea for combining the three challenges in the hopes of producing a sustainable solution came to fruition.
The Water-Energy-Food (WEF) Nexus is at the core of CARES research activities. The research includes examining the interconnections between water, energy, and food with the goal of ensuring the security of all three for an ever-growing population in the Arab world. To advance the goal of integrated planning, policy, and management, it is important to increase awareness about how these three systems intersect and why greater coordination is necessary, thus the WEF Nexus is in operation through partnerships between local and international entities, and through our WEF Nexus Lab.
CARES has established a WEF Nexus lab that makes use of the sunny weather in Egypt to generate electricity to power a modern hybrid desalination unit for salt and brackish water. Through Reverse Osmosis membrane technology, the desalinated water is used by aquaponics for modern drip irrigation in agriculture. The brine (by-product) is utilized to produce fish. The idea is to use the sun to produce energy, the energy to prepare the water for agriculture, and the water to flow through irrigation systems that use the water as efficiently as possible for food production. This system will generate zero-waste and will have zero environmental impacts while still being economically profitable.
Partnerships:
RWTH Aachen University, Germany

German University of Technology, Oman

International Desalination and Water Treatment, Germany, Oman, and Egypt

King Abdullah University of Science and Technology (KAUST), Saudi Arabia

Sydney Technical University, Australia

Connecticut University, USA
 Funding from:

EU Tempus and ID and WT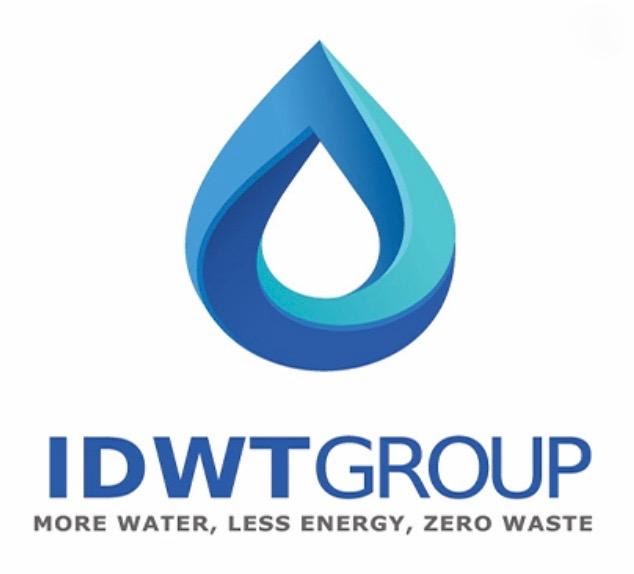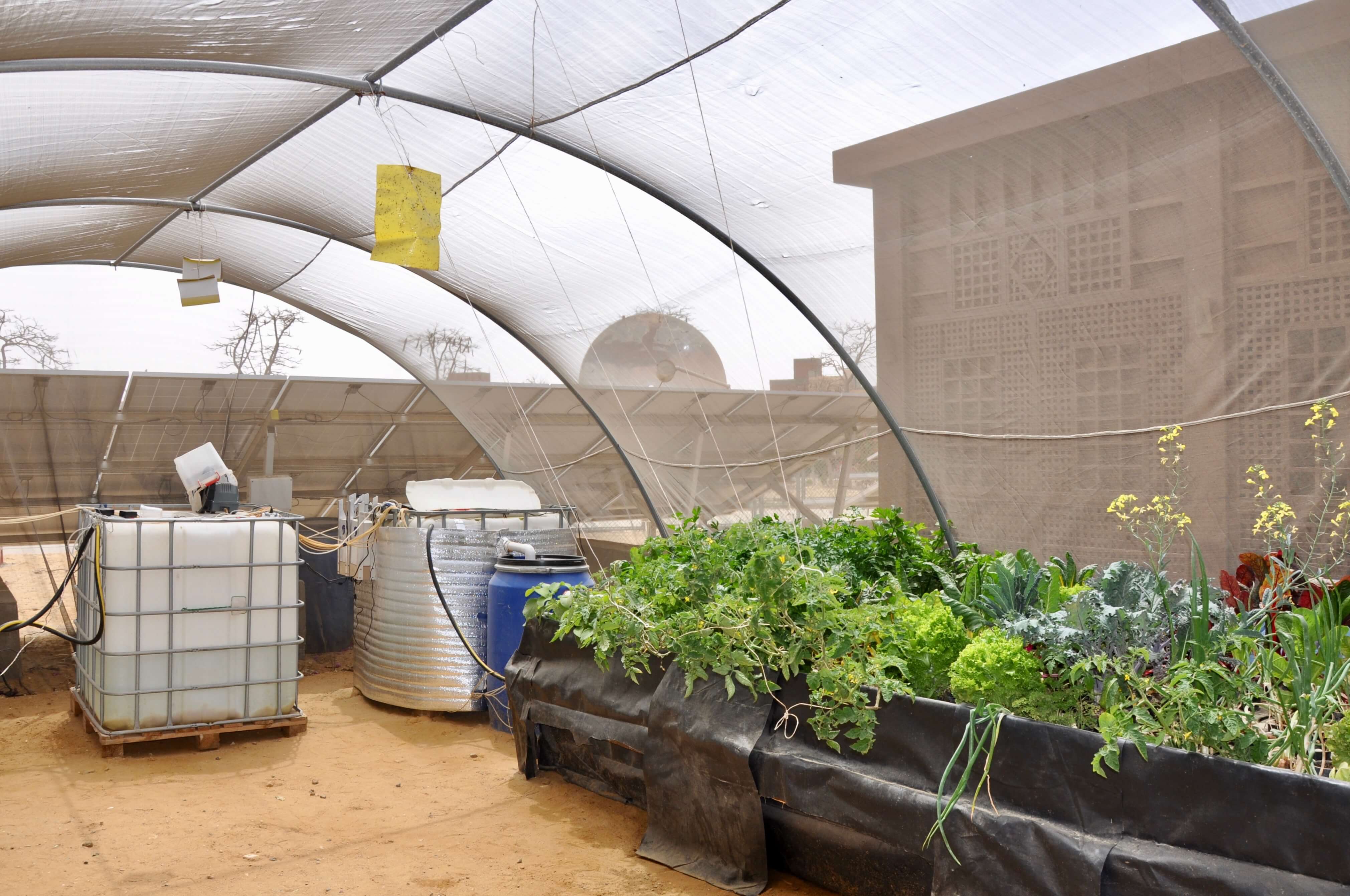 TriNex was a three-year EU Tempus Programme-funded project that commenced in December 2013 and was completed in March 2017. The general objective of the project was to make the Water, Energy, and Food Nexus (WEF Nexus) the next research, education, and innovation frontier for sustainable resource management and development within the framework of a green economy in Egypt. A strong increase in the number and quality of researchers was mandatory, and therefore one of the leverages to be pulled was the university capacity in promoting program and research about the WEF Nexus with effective links with labor market requirements. TriNex aimed at improving the role of universities in the Egyptian society by developing a national strategy and a university platform to promote the WEF-Nexus and the related synergy between research, education and innovation.
The project had five main objectives:
Developing a national strategy and platform for the WEF-Nexus

Establishing WEF-Nexus coordination bodies in the partner universities

Creating a qualified generation of WEF academicians

Developing and pilot delivering of an EU-EG PhD Summer School to strengthen cooperation between junior researchers

Developing a Web-Based Knowledge-Sharing System to facilitate academic cooperation
Working with Cairo University, Alexandria University, Heliopolis University, Politecnico di Milano, Technical University of Graz, Montpellier SupAgro in France and RWTH Aachen University in Germany, the TriNex Project succeeded in creating:
A national strategy for the WEF-Nexus identified and discussed with stakeholders

A WEF-Nexus coordination body established within each partner university

Qualified Egyptian academics trained to face WEF-Nexus multidisciplinary projects

A Euro–Egyptian PhD program on the WEF-Nexus defined with a pilot implementation and an international conference

A web-based knowledge sharing system online where training materials are shared