Women and Climate Change: A Scientific Perspective
Women and Climate Change: A Scientific Perspective
"For every additional year of schooling a girl receives on average, her country's resilience to climate disasters can be expected to improve by 3.2 points on the ND-GAIN Country Index, which calculates a country's vulnerability to climate change in relation to its resilience."
This was one of the findings by Omar Basyouny, a mechanical engineering student and Tomorrow's Leaders Gender Scholars (TLS) alum, whose research examined the intricate relationship between gender equality and climate change. His paper, "Climate Change and Gender Inequality," which was published in Intersect: The Stanford University Journal of Science, Technology and Society, suggests that gender inequality can have a profound impact on climate change.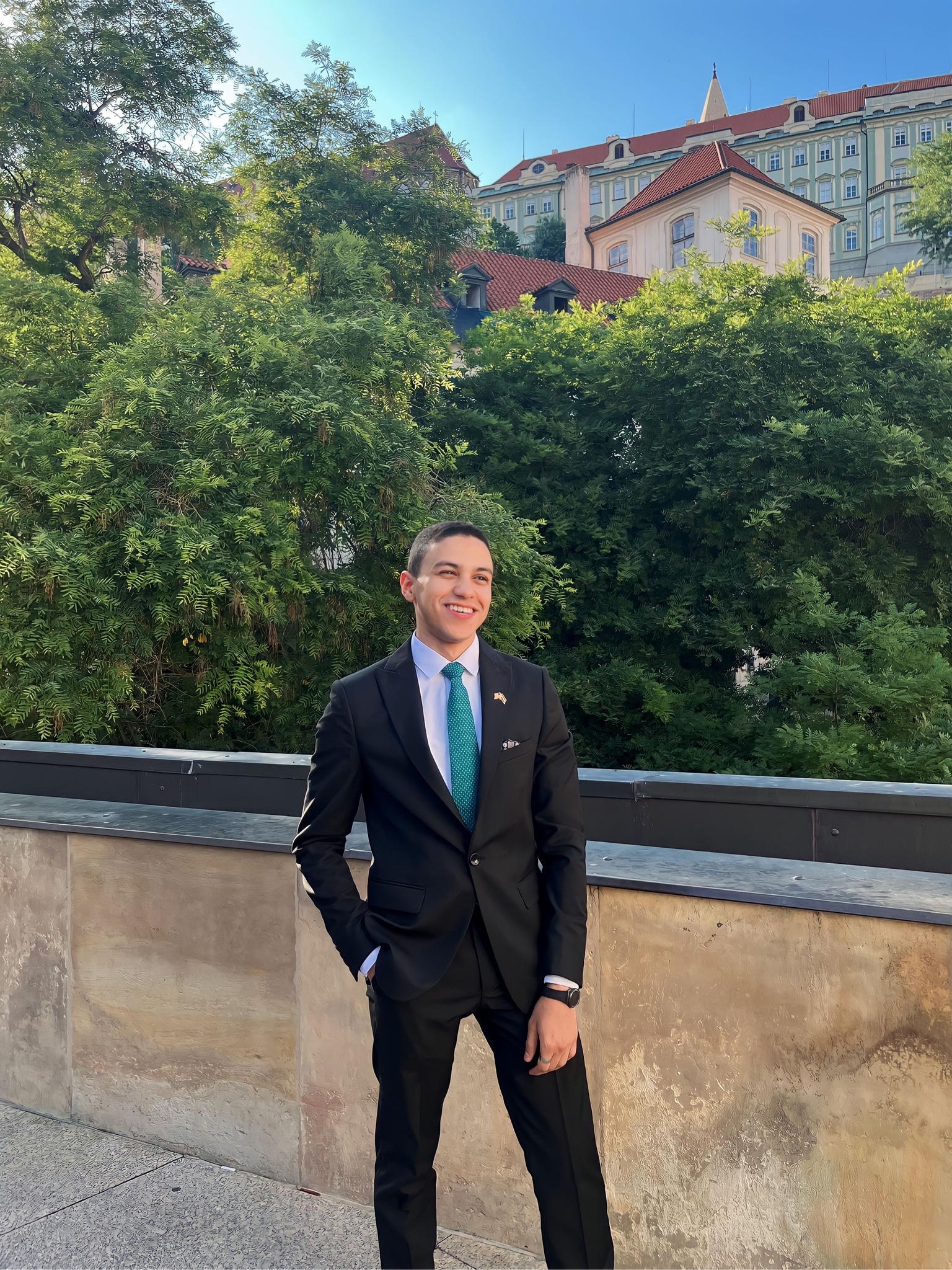 "As climate change drives conflict across the world, women become the ones who face increased vulnerabilities to all forms of gender-based violence," Basyouny said. "Gender inequality is exacerbated by factors of poverty, lack of education, harmful social norms and practices, and insecurities."
Basyouny's research focus was to illustrate how advancing gender equality would bring substantial advantages to the world at large. "I wanted to highlight how empowering women – socially, educationally, economically, politically and psychologically – can enable them to contribute their efforts in navigating global challenges," he affirmed.
In his paper, Basyouny argues that the detrimental effects of stigmatized traditional roles for women make them more prone to early marriage. "Child marriage is greatly interconnected with high fertility rates, contributing to a significant increase in population, which thus have adverse implications on our climate conditions," he explained.
The solution? Basyouny opts for nuanced root changes. "I believe that climate change can be most effectively controlled and reduced from a new perspective, innovative and out-of-the-ordinary," he said.
Accordingly, Basyouny stresses the importance of empowering women to take part in climate policy and decision making by removing gender disparities in education and the work field. "Equitable access to education can equip women with the information, skills and resources to lead climate action at multiple levels," Basyouny said. Providing job opportunities for women, namely in the green sector, could lead to more environmentally sustainable action, he added.
Basyouny credits his yearlong journey in the TLS program, funded by the U.S. Department of State, for further developing his interest in gender studies. The scholarship gave him access to numerous workshops, gender-related activities, training sessions, and mentorship under well-established professors, equipping him with the tools he needed to navigate his research and the intersectional angle between gender and environmental problems.
"TLS has been an indispensable companion throughout my research and publication journey. It helped me in becoming more gender-sensitive," he explained.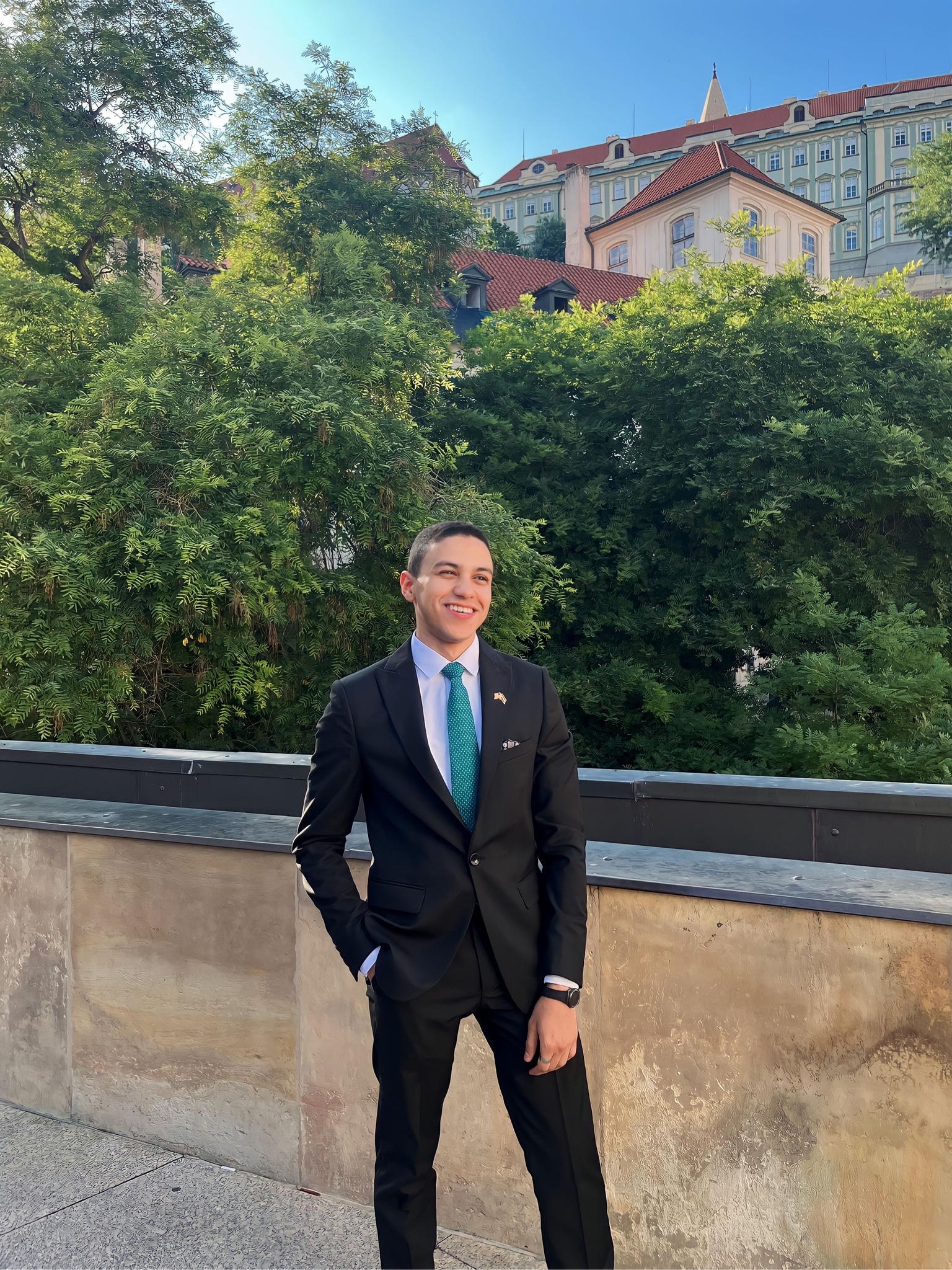 Moving forward, Basyouny is adamant about making a positive impact as an influential mechanical engineer and social scientist. He hopes that by striking a balance between the two, he could successfully work toward addressing global challenges. His current research is focused on aerospace, green mechanical technologies, space exploration and climate change.
Basyouny attributes his diverse interests to AUC's liberal arts program and the TLS program, which both gave him well-rounded knowledge in diverse fields and disciplines. "It's important to work on topics outside my major, tackling more societal and economic issues such as gender equality and women's economic empowerment," he said. "I wish to find varied solutions to environmental problems" and climate change and gender inequality are just the start.
Photo by Alaric Duan on Unsplash