Electronics and Communications Engineering - BSc
Electronics and Communications Engineering - BSc
Program Overview
In order to obtain a degree in electronics and communications engineering, this requires a solid core of foundation courses in physics, mathematics, computer science, and general engineering, which is also essential for life-long learning. Concentration courses in electronics and communications engineering (that integrate theory and laboratory wherever possible) cover electromagnetics, circuits, electronics, digital design, and communications.
 
Courses in electric machinery, classical control, computer systems, the capstone senior thesis, and industrial internship are also required. State-of-the-art electronics engineering elective courses provide seniors and advanced undergraduates the opportunity to develop thrust in advanced electronics, communication systems, and computers.
This program accepts high school students with a science/mathematics background. Undeclared students may also be accepted to the program when they finish the criteria courses set by the department. Admission to the program is supervised by the department and depends on available places and student performance records.
Watch Videos on the Electronics and Communications Engineering Program
Program Objectives
The electronics and communications engineering program at AUC graduates an electronics and communications engineer who, within a few years of graduation, fulfill societal needs, with consideration for ethical and environmental issues and an appreciation of lifelong learning, in one or more of the following roles:
A professional team member in a multidisciplinary environment, local or global

A leader in electronics and communications engineering through notable achievements, promotion, and professional development

A successful member of an advanced academic or research organization

A successful entrepreneur
Learning Outcomes
Completing the requirements of the Electronics and Communications Engineering Program at AUC, our students will develop
An ability to identify, formulate, and solve complex engineering problems by applying principles of engineering, science, and mathematics

An ability to apply engineering design to produce solutions that meet specified needs with consideration of public health, safety, and welfare, as well as global, cultural, social, environmental, and economic factors

An ability to communicate effectively with a range of audiences

An ability to recognize ethical and professional responsibilities in engineering situations and make informed judgments, which must consider the impact of engineering solutions in global, economic, environmental, and societal contexts

An ability to function effectively on a team whose members together provide leadership, create a collaborative and inclusive environment, establish goals, plan tasks, and meet objectives

An ability to develop and conduct appropriate experimentation, analyze and interpret data, and use engineering judgment to draw conclusions

An ability to acquire and apply new knowledge as needed, using appropriate learning strategies
Accreditation
The Electronics and Communications Engineering program is accredited by the Engineering Accreditation Commission of ABET. Read more about ABET.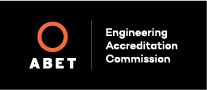 How to Declare    Apply Now    Read More     
|   | 2013-2014 | 2014-2015 | 2015-2016 | 2016-2017 | 2017-2018 | 2018-2019 | 2019-2020 |
| --- | --- | --- | --- | --- | --- | --- | --- |
| Full Time Students | 163 | 161 | 198 | 177 | 166 | 170 | 166 |
| Part Time Students | 12 | 19 | 19 | 15 | 15 | 14 | 19 |
| Student FTE | 170.58 | 172.75 | 209.58 | 186.50 | 175.00 | 178.67 | 177.29 |
| Graduated Students | 31 | 19 | 23 | 39 | 24 | 33 | 38 |