Amina Soliman
Amina Soliman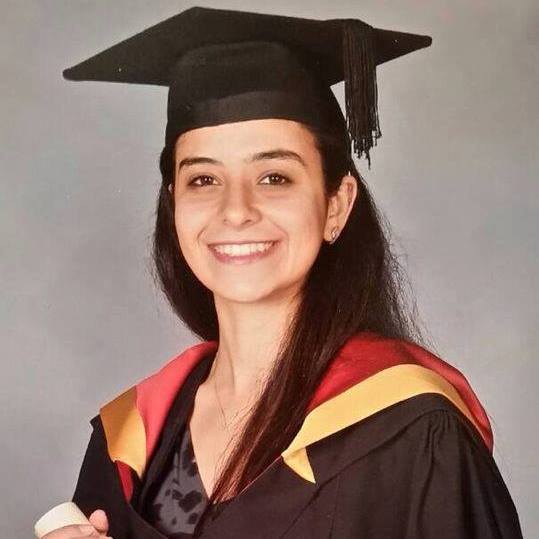 Biology department alumnus Amina Soliman 2014, is working as a Senior Environmental Researcher at Environics for Management of Environmental System (Environmental Consultancy) in Egypt. It involves conducting environmental impact assessments for various projects.
Amina Soliman graduated from The American University in Cairo in June 2014 with a Bachelor of Science in biology and two minors in Chemistry and Psychology. Her undergraduate senior thesis was focused on studying the reproductive season and behavior of an echinoderm "Sculpsitechinus auritus" found in the red sea, Egypt, which was later published with the great help and efforts of my supervisor Dr. Arthur Bos.
Later on, Amina Soliman graduated with an MSc in Ecology and Conservation: 2016/ Lancaster University/Lancaster Environment Centre (LEC)/Dissertation title: "Multi-scale topography-biota interactions of the keystone inter-tidal species, the blue mussel (Mytilus edulis) in Morecambe Bay". It focused on how the spatial pattern of the blue mussel contributed to its growth and resilience.
How has the biology department influenced your career?
"I am grateful I joined the AUC Biology Department. The staff is extremely supportive and they helped in every step I took in my career path without hesitation. My biology professors taught me to think and write in a scientific manner, they taught me how to collect and analyze data and write meaningful reports. They also prepared me to do fieldwork. All this helped to shape me as a scientist. I am still in contact with the biology department and we are still exchanging news and information."
More about Amina
"I did a lot of international volunteering relevant to my career including working with various NGOs and organizations such as sea turtles protection in Uruguay, bird surveying and identification in the Amazon Jungle of Peru and permaculture farming in Ecuador."

Scientific Publications
Soliman, A., Amleh, A., Kafafy, S., & Bos, A. R. (2016). Population ecology, reproduction, and locomotion of the sand dollar Sculpsitechinus auritus (Echinodermata: Echinoidea) in the Gulf of Suez, northern Red Sea. Marine Biodiversity, 1-9