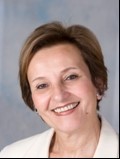 Jehane
Ragai
Position
Professor Emerita
Department
Department of Chemistry
Profile
Brief Biography
Jehane Ragai obtained a BSc in chemistry (magna cum laude) and an MSc in solid state science from The American University in Cairo. In 1976, she received her doctoral degree from Brunel, the University of West London, United Kingdom.
Since then, Ragai has been a faculty member in the Chemistry Department of The American University in Cairo. She has chaired the AUC University Senate, the Chemistry Department. She was also the director of AUC's Chemistry Graduate program and is the recipient of several AUC Trustees merit awards as well as the the School of Sciences and Engineering (SSE) award for her role as chair of the chemistry department and the 2013 university wide best teacher award.
Given her additional interest in archaeological chemistry, she was a consultant to the American Research Center in Egypt (ARCE) Sphinx project, has served on the National Committee for the Study of the Sphinx, and for seven years from 2001 - 2008, she was member of the Board of Governors of the ARCE.
Since 2008, Ragai has been a jury member for the l'Oreal-UNESCO, Women in Science award, founded by the Nobel laureates Christian de Duve and Pierre-Gilles de Gennes.
She has lectured extensively in the United States, Europe and the Middle East to university and museum audiences on the scientific detection of forgery in paintings and on topics related to Ancient Egyptian Science in particular on color.
Email: jehaner7@gmail.com