SeifEldin Sadek
SeifEldin Sadek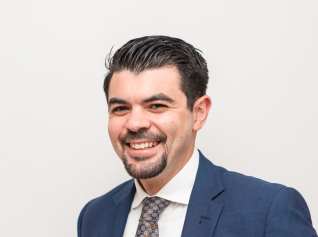 Biology department alumnus Seifeldin '08 is working in the department of obstetrics and gynecology at Flushing Hospital Medical Center in New York.
Seifeldin Tamer Sadek graduated from The American University in Cairo in June 2008 with a Bachelor of Science in biology and a minor in chemistry. His undergraduate senior thesis was completed at the U.S. Naval Medical Research Unit 3 and focused on improving rotavirus diagnostic testing through genotyping. He then moved to Qatar to attend Weill Cornell Medical College and completed his medical doctorate in 2013. He completed a one-year surgery residency at New York Presbyterian Hospital at Columbia University. Dr. Sadek is currently an obstetrics and gynecology resident at Flushing Hospital Medical Center in New York, United States.
"Biology at AUC was the start of my career," Dr. Sadek said. "Not only did it provide an excellent basic science foundation for me to build on, but the department has always been a great support system. It is one of the main reasons I was accepted in medical school, and I will always be grateful for that. I hope to return one day to the department and be a part of its continuous growth."
Scientific Publications
Ahmed Baddreldin MD, Seifeldin Sadek, "The Risk of Cardiac Defects and the Indication of In Utero ECHO for Multiple Pregnancies." Ninth RCOG International Scientific Meeting, Athens, Greece, 2011

Seifeldin Sadek MD, Emree Kayaalp MD,  "Ethnic Differences in Maternal Morbidity Outcomes of Gestational Diabetes Mellitus." Manuscript in preparation, 2015